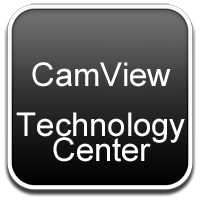 Step 1. Checkpower supply or camera is working or not.
First check tosee if the power adapter is working by testing with another power adapter. lfthe power adapter is functioning, move the camera close to NVR box to checkwhether you have video or not. lf there is no video, cover the photocell withyour finger as shown in the figure below. If the IR-CUT light turns red, thecamera is working. If it does not turn red, this indicates that the camera hasexperienced a malfunction.In this case,please contact us .
Step 2. If powersupply and camera are working, please Re-wireless connection.
1.Use network cable to connect camera and NVR,as picture showed below.
2.Right click the mouse from the home screen of your monitor, navigate to Videomanage.
3.Select the corresponding channel..
4.Click delete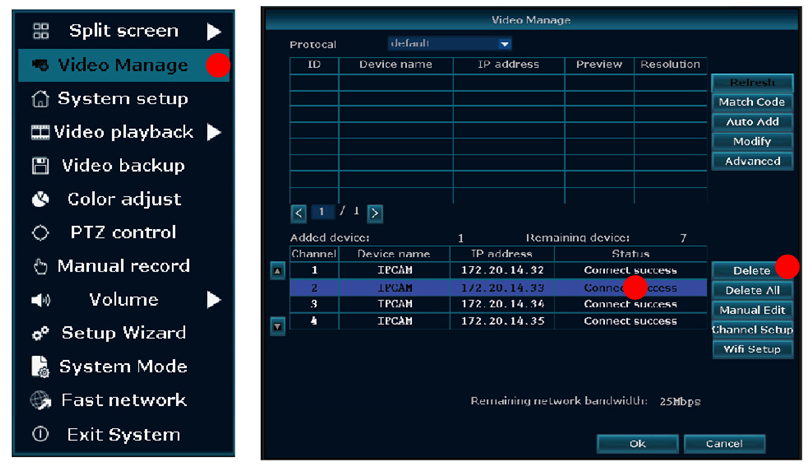 5.Click Refresh until the device information appears in the list on the left.
6.Click on device information.
7.Click Match Code.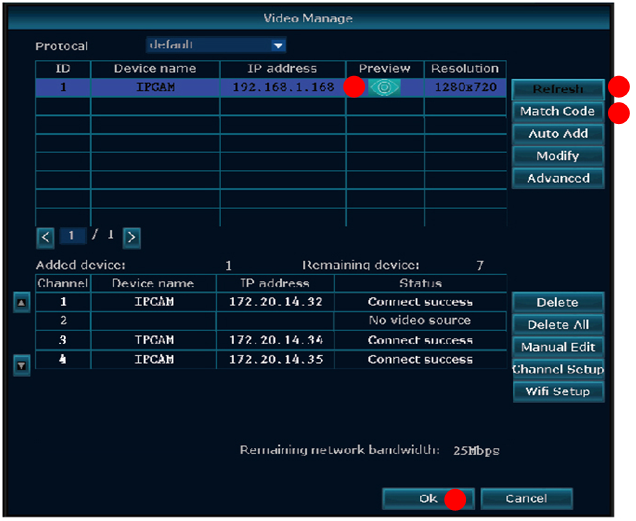 If your problem has not been resolved, please leave a message, and we will reply to you within 24 hours.
By the way, please answer following questions to Camview, so camview can provide best solution :
How many cameras go in and out on your monitor screen?
How far from the camera to NVR box respectively?
If you exchange the wireless antenna from another good camera, the wireless signal is better?
If you put the camera close to the NVR, the video will show? what is the current distance between NVR and camera respectively?
The above content comes from the CamView Technology Department.