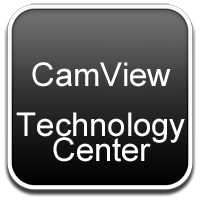 Step 1. Ensure the LEDScreen is in the correct Video source in Channel, Turn on the NVR,and see if the bellow "CAMVIEW" logo is appeared in the Screen. and Does the Status Indicator on? If the indicator light does not work, Please replace the NVR power supply with the power of the camera and test again, and send the result back to us. We will contact you in time and will give solutions.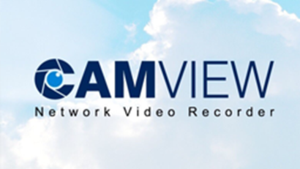 Step 2. If the Status Indicator on. The default output resolution of the NVR is 1280*1024, which may not be compatible with some screens. Connect PC/TV monitor with NVR box by VGA cable first. On the monitor, make sure the "input" is set to VGA. If no VGA cable, try another monitor with HDMI cable until getting video on the monitor screen. Don't forget to change the input to HDMI on a TV.
Step 3. When you see the video on another monitor, right click the mouse>System setup>- General setup&Screen setup, adjust the VGA resolution to 1024x768, click ok finally. Change to connect system with the first TV monitor, check if you can see the video once connected.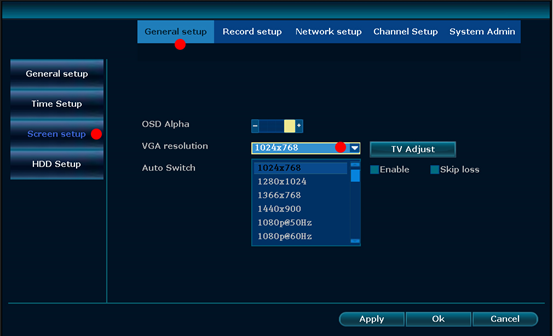 Step 4. If step 3 is not working, connect to another monitor and adjust VGA resolution to 1080P@60HZ and save the setting, then connect to first TV monitor. Please note: If you can view the video on your home monitor screen, do not change the resolution of NVR system on your monitor. Otherwise, it can not show video on the monitor and you have to use another monitor to adjust the resolution again.
If your problem has not been resolved, please leave a message, and we will reply to you within 24 hours.
The above content comes from the CamView Technology Department.