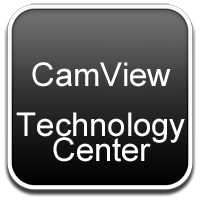 a. Double check if the power adapter for black NVR box is 12V-2000mA. The power supply for NVR and camera are different. The supply for NVR is 12V-2000mA. The power supply for camera is 12V-1000mA. Don't mix the power supply of NVR and camera.
b. If step a is not working, open the NVR box and check if the cable of hard drive is loose. Re-connect the cable of HDD.
c. If you installed hard drive by yourself, follow user manual Page 7 to format hard drive. Every new hard drive should be formatted before using.
d. If step c is not working, check if the hard drive is working. For example: Put the hard drive into your personal computer or Connect the hard drive to your laptop through USB port.If above solutions are not working, please leave a message.
The above content comes from the CamView Technology Department.