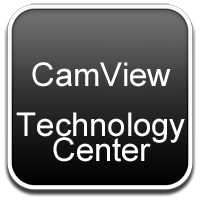 Step 1. Make sure you can view the live video on your TV/PC monitor first.
Step 2. Make sure you connect the Router LAN Port to NVR WAN Port with a Network Cable. On your home monitor screen, navigate to system setup>network setup, make sure cloud is online and network status is healthy.
Step 3. Make sure you open internet or wifi for the APP. Take IPhone for example,go to smartphone setting>find the APP>Wireless Date>Open WLAN & Cellular Date.
The above content comes from the CamView Technology Department.